What's Your Home Worth?

Get a free comparative market analysis of your home's worth sent to you with no obligations.
New Orleans Listings Stats
Quick Search Links
New Orleans Listings
$0-$100K $100K-$150K
$150K-$200K $200K-$250K
$250K-$300K $300K-$350K
$350K-$400K $400K-$450K
$450K-$500K $500K-$700K
$700K-$900K $900K & Up
Metairie Listings
$0-$100K $100K-$150K
$150K-$200K $200K-$250K
$250K-$300K $300K-$350K
$350K-$400K $400K-$450K
$450K-$500K $500K-$700K
$700K-$900K $900K & Up
welcome to
myNOLAhome.com
Alicia lagarde ~ NOLA home realtors ~ Jeff Craig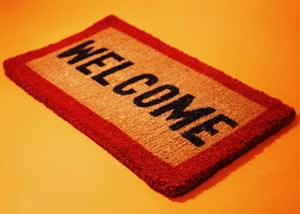 New Orleans Buy ~ Sell ~ Invest Real Estate
Welcome to our Website! Allow us to be your one-stop source for real estate services covering the entire New Orleans metropolitan area. Real estate is one of the most exciting investments one can make, and it should be a fun and rewarding experience. Here you'll find everything you'll need to buy or sell a home, as well as learn about the market value of homes you may own in the area. It is our goal to provide you with superior service at all times!
Solution Oriented ~ As Agents for Keller Williams® Realty, we take a different approach, one that is built on personal touches, giving you professional results for a positive and memorable real estate experience. We utilize all of the latest technologies, market research and business strategies in order to exceed your expectations. More importantly, we take the time to listen and find solutions that are tailored to your needs.

For Buyers ~ Please utilize our website to search for your next home or to learn the steps in in the homebuying processs. If you do not see the home for you, call or email and let us know what you are looking for. New listings are always coming on the market, and we have access to the all of the latest information. We pride ourselves in finding the perfect property for our clients and enjoy working with first-time buyers as well as current homeowners!

For Sellers ~ Contact us and we will provide you with a free analysis of your home's value and a customized marketing plan for your home. Our full marketing plan and enthusiastic sales approach will ensure your home is shown in its' best light. As your trusted, professional real estate partners, we will sell your home, for as much as the market will bear, and as quickly as possible. Email or call us for more details!
For Renters ~ We have access to a wide variety of properties for rent in a range of prices, above and beyond what you will find in newspaper classified advertisements. Relax, and let us do the work for you! Use us as your resource for your next home or apartment lease.
Contact Us With Confidence! ~ We guarantee your privacy will be respected. We offer the services on this site for free and without obligation. Why? We want to be YOUR realtor. We would be delighted to help you with your next real estate transaction. Call us today and put your NOLA Home Realtor to work for you!
Alicia Lagarde ~ 504.382-3724 alicialagarde@myNOLAhome.com
Jeff Craig ~ 504.352.6190 jeffcraig@myNOLAhome.com
Alicia Lagarde ~ New Orleans Listing Agents ~ Jeff Craig